Photo Album
Seeing as they were scattered all over my floor, I decided to start with reorganizing the photo album...so I gathered all the pictures and headed to Padmé's place. Just thought I'd share a few: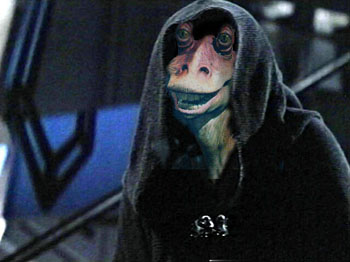 Jar Jar last Halloween, when he thought it would be funny to dress up as a Sith Lord.

Senator Amidala and her good friend Elmo. Anakin's not the only man in her life.

...That one time Anakin fell into carbonite.
...Yoda when he was just a youngling. I'm not quite sure how I got this..

...When Obi-Wan decided to take up opera.






Fluke giving Yoda a piggy back ride.




I'll worry about the rest of my room later. I'm sure the janitorial staff will take care of it.